Archive for
May 18th, 2012
Written by
StephenJondrew
on
May 18, 2012
Filed in:
Fanboy Buzz - Comic Book Podcasts
,
Fanboy Buzz - Main Show
|
1 Comment »
In this show Jason and Stephen take a break while JS and Scott give their take on the Avengers, then we all hop in to discuss Comic Book Men Season 2 and Avengers surpassing one billion dollars. In Issue to Issue we'll chat about Higher Earth 01, Trio 01 and Night of 1000 Wolves 001. In between this and Jason Dyer's Rapid Fire Reviews we'll also Nerd Rage about Invincible vs Superboy Prime, Dare Devil vs Nightwing and Thanos vs Darkseid. Finally we'll take Fanboy Feedback before we close the show. As always we encourage you to leave a message at 239-244-2899 or email podcast@fanboybuzz.com
Show Note 1: Check out the Youtube channel for the chalk artist
Genre: Comic Book Podcast | Updates: Weekly | Duration: 101 minutes | Subscribe: RSS Feed
Podcast: Play in new window | Download
Written by
TommyHancock
on
May 18, 2012
Filed in:
Comic Book Reviews
,
Image Comics Reviews
|
No Comments »
Rating: 4/5
Publisher Name: Image Comics
Publisher Website: www.imagecomics.com/
Writer: Nathan Edmondson
Pencils: Nic Klein
Number of Pages: 22
Price: 3.50
Color: Color
Safety Content Label: T+ TEENS AND UP – Appropriate for most readers 13 and up, parents are advised that they might want to read before or with younger children.
Publisher's Blurb:
"OUVERTURE"
Retired assassin Alan Fisher and his ballerina companion must escape a ruthless sniper who stalks them through the streets of Milan. To survive and protect the love of his life, Alan will unravel the tapestry of the past he's kept hidden and discover the killer's impossible identity. From the writer of WHO IS JAKE ELLIS? and the artist of VIKING comes a spy thriller with a 21st Century twist.
Reviewer's Comments:
Dancer #1 gets into the thick of things immediately with a mysterious sniper taking the lives of some seemingly random(but more than likely, not) people. Soon after we meet Alan and his ballerina, apparently soon to be ex-ballerina, girlfriend Quinn. While the two are discussing their possible future together(well, Quinn is discussing, at least), Alan is approached by the police. A chase ensues and Quinn discovers Alan is not exactly the man she thought he was. Just as it seems things couldn't get any worse for Alan, they do. The sniper we met(briefly) earlier in the story has set his sites on Alan. Thus, the premise for the story is set.
This first issue did exactly what a first issue should do: Made me want to read issue 2. My only complaint is that I feel a little too much time was spent making the snipers identity overly-mysterious. Because of that, and only because of that, I was able to figure it out pages before the reveal. Aside from that one issue, which may just be a product of me putting on an overly ambitious detectives cap anytime I read the words "mystery", "thriller", or "spy, a damn fine read. The sense of danger and intensity is present throughout every single page.
Bottom line(cause Stonecold said so): One of the better suspense/thriller comic issues I've read in a long while. These types of comics are generally not my cup of tea, but this baby was put together so well I can't help but anticipate the next issue. I WOULD say head out and buy it, but the puupy has sold out and is going into second print. So, once they rehit stores, check it out. With how well the first issue did sells-wise, and how badly it leaves you wanting more, I've got two words for those who want to ppick up issue 2: Pull box.
Written by
Wes Locher
on
May 18, 2012
Filed in:
Right Place at the Write Time
|
No Comments »
Hi there!
Since the last Right Place at the Write Time column, I assume that you're actively reading and writing, yes?
Let's hope so!
In this column, I wanted to talk about motivation. Good times!
You're here, and you probably want to learn something about writing comics, right? Here's a challenge: Can you motivate yourself to read the following words?
Each day at my day job I interact with anywhere from 10-130 people. Each person has their own life, their own story, their own hopes, and their own dreams. Me personally, I'm all about their dreams. We're only alive for so long and I'm a strong believer that everyone should work hard to achieve what they want and be happy doing so. One works so much harder with much less negativity if they're doing what they love for a living.
Sadly, not everyone is able to up and quit their day job in order to pursue their dreams, but that doesn't mean they are unattainable. Most of us work 40-45 hours per week, or go to school full time, or some combination of the two. While that's a giant time sink because you either need to pay the bills or need to further your education (hopefully in order to achieve that dream job) it doesn't leave us a whole lot of time to dedicate to the things we love.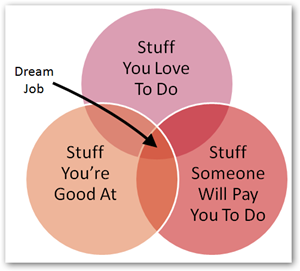 Each week, we have 168 hours into which we fit our lives.
If you're working 40-45 hours per week, that really gives us 123 hours to work with.
From where I'm sitting (and sitting quite comfortably I might add — this chair is awesome), that's stick a heck of a lot of time to dedicate to the things and people that I love.
Because I make those 123 hours work for me, instead of against me, I get put off and frustrated when I hear people say that they can't accomplish their dreams because "they don't have time."
You have to be motivated. You have to manage your time.
Unless you have a life assistant, no one is going to follow you around and poke you in the ribs when you're doing something that could be considered a "waste of time."
You have to be motivated. You have to be proactive.
How many of your friends and family members have you heard say, "I want to write a book one day"?
Probably a lot of them.
How many of those people have actually written that book?
Probably very few.
I don't subscribe to that mentality because I can want to write a book all I want, but I'm a realistic person and I know that I'm not going to wake up one morning, crack open my laptop and find a word document with the entire manuscript typed up neatly.
No matter how badly you want to do something, you have to make the time to do it.
I always wanted to write a book too. In 2009 I actually did it. It took me an entire year because I had to find the time — Nay, had to make the time.
I didn't want to be one of those people who spent my life talking about it. I recognize that no one was going to make it happen for me except me.
"But Wes!" you say. "That 123 hours thing is crap. I have to eat and sleep and spend time with my loved ones as well!"
I thought you might say that.
You're absolutely right. There are other things you have to do in life. Whether it's spending time with friends or spouses, sleeping, going to the grocery store, or just maintaining your personal hygiene. You should do all of those things and not think twice about them, but think of the time you spend on all that other stuff.
By other stuff, I mean the television episodes, the video games, the NetFlix. Those are all huge time sinks that steal away hours and hours of your life. If you have a dream or you have a goal, those activities are taking time away from it. Not to say that you shouldn't do those things, but be conscious of the time spent doing them.
In order to focus on the careers we want, my wife and I canceled the cable. For an entire year we didn't watch TV. We'd do the occasional DVD but there were no shows that we followed. We now have NetFlix, but it's rarely on for more than 4 hours a week in total. Though we may have fallen behind on all the great TV shows being aired, you know what happened when we stopped watching them? NOTHING.
They played on without us, our friends spoiled them for us, and we suck at small talk in social settings because we'd rather use that free time to focus on our goals. Plus, we entertain one another infinitely more than an episode of Quantum Leap ever could.
Also, about that sleep thing. Find out how much sleep you need. Some people cannot function with less than 8 hours, while others do fine with 5-6. I've conditioned myself to function off of 4-5 hours a night, and I wake up 3 hours before I go to work each day in order to squeeze in additional productivity time. Case in point, this column was written at 8am on a Friday.
Let's take our 123 hours and subtract the 6 hours of sleep we need each night to function at an acceptable level. Heck, we'll splurge a bit and give ourselves 8 hours on the weekends. That still gives us 77 hours to manage in order to focus on our passion. Keep taking away time as needed, but the moral of the story is simply that the time is there if you want it.
I'm not attempting to be holier than thou or trying make you feel bad about how you are spending your time, I'm simply sharing what has worked for me. I subscribe to the mindset of how do you know, if no one ever tells you?
Hey, I have an idea — Let's talk about comic books.
(Slick segue, right?)
All of the above was written with the comic book writer in mind, though it can be applied to anything that you're passionate about. If you didn't read the stuff before the words "comic" and "book" then you missed some really good words of wisdom (or perhaps just common sense). Seriously, go check it out. I could use a sandwich anyway.
Why the above is important is because most comic book writers are essentially freelance writers. They finish a job, get paid, and have to find the next job. I hear it's very stressful at times. When you're starting off in comics, no one is going to put a gun to your head, sit you down at your computer and tell you to write. Well, maybe your husband and wife if you're into that sort of thing, but traditionally, everything is on you.
Let's say you pitch your awesome story idea to Image Comics. Maybe you just have five pages of script and 5 pages of completed art and nothing more. What happens when they agree to publish it. What if they want 5 issues? What if they want 10?
Know how to make the time before you need it.
If you're in a situation where you're expected to send 22 pages of script to an artist by Friday, you don't want to struggle to make the time. It's unprofessional and the worst thing you can do is not meet a deadline. Show everyone that you're serious about your work by actually being serious about your work.
One of my life motto's says, "If you won't do it for free, then no one will ever pay you to do it."
Set deadlines for yourself. Working on a comic short story? Set a deadline to have your 5 pages complete. Manage your time, find a way to make it happen. Don't set yourself up for disaster. One missed deadline in the business and you've dug a hole that's going to take a while to crawl out of.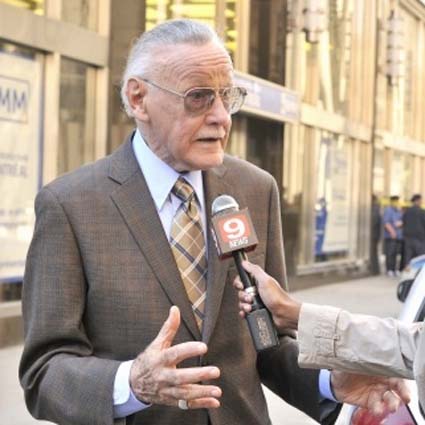 FINAL THOUGHT!
Most comic writers have a desire to work with Marvel, DC, or Image comics. The writer thinks the story idea that they've been kicking around in their brain for the last ten years is going to be the key to fame and fortune. Maybe it's their own character, or maybe they've plotted out their 30 issue maxi-series that will take Spider-Man to places Stan Lee never dreamed of.
KNOWLEDGE BOMB: No big time publisher is going to look at, let alone release your work without you having been published elsewhere.
That's just the way it is. You have to prove yourself. That takes time. That takes your free time. Go write a comic. Find an artist. Self publish. Make a webcomic. Take an active interest in your dreams.
Next time you're slumped over on the couch watching America's Next Top Model – Season 87, and you've zoned out thinking about how ridiculous Tyra Banks is as a human being, turn off the TV and go make some comics.
"If your ship doesn't come in, swim out to it." ~ Jonathan Winters
Wes Locher
May 2012
weslocher.com
twitter.com/weslocher
weslocher@gmail.com
Written by
TaliAdina
on
May 18, 2012
Filed in:
Comic Book Reviews
|
2 Comments »
Rating: 5/5
Publisher Name: Dynamite Entertainment
Publisher Website: http://www.dynamite.net
Writer: Garth Ennis
Pencils: Aaron Campbell
Number of Pages: 32
Price: 3.99
Color: Color
Safety Content Label: T+ TEENS AND UP – Appropriate for most readers 13 and up, parents are advised that they might want to read before or with younger children.
Publisher's Blurb:
Lamont Cranston and Margo Lane fly west on Pan Am's fabulous China Clipper- but the golden age of air travel might just mean fiery death above the clouds for our heroes. In Shanghai, Major Tateo Kondo of Japanese military intelligence puts his own plans in motion, while his American counterparts struggle to catch up. The Shadow battles aerial assassins and worse, in part two of the six-part The Fire Of Creation.
Reviewer's Comments:
Who knows what evil lurks in the hearts of men? The Shadow knows! And he's back in this second issue of the all new series by Dynamite Entertainment.
The Shadow is a pulp vigilante from the 1930's who was originally featured in pulp magazines and a radio program (The radio drama is well-remembered for those episodes voiced by Orson Welles). Through the years, the character has appeared in comics comic books, comic strips, television, video games, and at least five motion pictures. Each format has followed the exploits of the title character, a crime-fighting vigilante in the pulps, which carried over to the airwaves as a "wealthy, young man about town" with psychic powers. The Shadow is one of the most famous pulp heroes of the 20th century.
Garth Ennis (The Punisher) sets the story back in its original setting the 1930's. The story had the feel of an Indian Jones adventure (the original film) with all of the action that occurs up in the sky. Speaking of the sky, Ennis and artist Aaron Campbell visually take readers for a loop with the opening splash page on the first page. Campbell wonderfully expresses all of the action and chaos that occurs on the plane.
This issue was exciting and enjoyable and readers will definitely enjoy this series.